Insurance & Finances
***NOW OFFERING INSTANT FINANCING***
We are pleased to now offer our patients the option of instant financing for your next dental procedure.
Simply click the icon below to start the application process.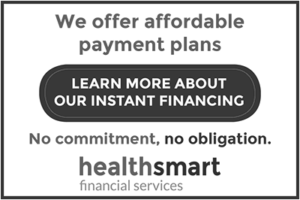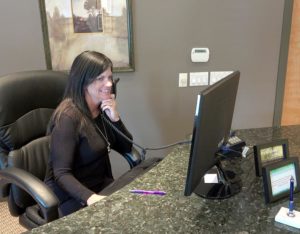 At Welcome Smile Dental, we understand that dental insurance is a very complex subject. While it is not possible for us to know every detail, limit or exclusion involved in all the plans we deal with, we endeavor to assist you in navigating your insurance coverage. Our office prides itself on providing a very high standard of dental care at a fair price. If you have any questions about any financial related matter, please do not hesitate to contact us at (403) 261-8855.
To guarantee accuracy when dealing with your insurance company, it is very important that you bring your insurance information with you. Remember: dental insurance is intended to cover some – but not all – of the costs associated with your dental care. Reimbursement amounts are not and never have been a guideline for quality care. We are happy to help you understand your insurance but it is your responsibility to provide us with up-to-date insurance information.
We will submit your information to your insurance company for you. However, full payment for services rendered is due at the time of service. We offer several payment options for your convenience:
Cash
Cheque
Credit Card: Visa or MasterCard
Interac Direct Payment
Financing
---
Welcome Smile Dental – Frequently Asked Questions
Q) Are you accepting New Patients?

A) Yes we are always accepting new patients!
Q) Do you offer direct billing?
A) No, we do not do direct billing (sometimes called 'assignment'). However, we do submit your claim electronically (immediately after your appointment) on your behalf, which normally results in faster processing. Please contact our office to discuss your financial needs.
Q) What are my Financial Payment Options?
A) Welcome Smile does request payment in full for your portion of your bill at the time of service. We can arrange for you to prepay towards future treatment. We also work with you to prioritize a treatment plan that YOU choose and is best for YOU. We do our best to help you understand what payment is due at each visit. Please feel free to call us if you have questions.
Q) What costs will my insurance company cover?

A) Benefits change from time to time so it's important to make sure you know what your plan covers. As a result, we cannot provide you with a guaranteed estimate unless we have submitted a pre-treatment estimate prior to your treatment.
Q) What factors do you consider when providing a quote for treatment?

A) Our estimates are based on the most recent information we have on file. If you're concerned about exactly what costs you'll be responsible for, simply ask about our 'Pre-Treatment Estimate.'
Q) What is a 'Pre-Treatment Estimate?

A) A Pre-Treatment Estimate gives you the exact cost of the treatment. Upon request, we'll file this paperwork with your insurance provider prior to any work being done. While this may delay your treatment, you'll know exactly what (if any) out-of-pocket costs you may be required to pay.
Q) I thought I paid my patient portion but received a bill. Why?

A) We base the patient portion of your bill on the most current data we have on file. However, there are a number of factors outside of our control that may result in additional costs such as:

– An individual or family deductible

– Treatment in another office prior to joining the Welcome Smile Family

– Visiting a specialist

It's important to note that insurance providers do not (and cannot in most cases) notify us of changes to your benefits – THEY ONLY NOTIFY YOU. If any of these situations apply to you, please let us know at the time we provide your estimate so that we can adjust accordingly.
Q) What payment options are available to me?

A) We normally require payment in full for your patient portion at the time of your treatment. We accept MasterCard, Visa, Cash, Cheque and Interac (Debit). However, a payment plan can be arranged if discussed in advance with our Treatment Coordinators (depending on the service to be performed).
Q) What is the best way to budget for my treatment?

A) We're happy to put together a detailed treatment plan with the associated costs clearly outlined so that you can budget for each appointment accordingly. We can also rank treatments so that you can deal with the most pressing treatments right away and deal with the not-so-pressing treatments over time.
---
At Welcome Smile Dental we are Always Welcoming New Patients!
Call Us at (403) 261-8855 to book your appointment today!