Why Welcome Smile?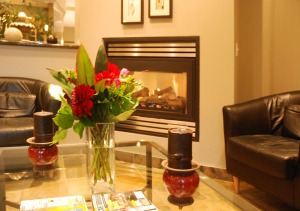 You are about to experience a warm and inviting feeling. A feeling where you will be totally welcome and completely relaxed. From the moment you walk through the door, we want you to feel welcome. It is about developing a long term relationship with you and helping you recognize your dental goals and needs.
We will take the time to talk to you over a cappuccino or a latte as we want to get to know you, your smile needs, smile wants and dental health desires.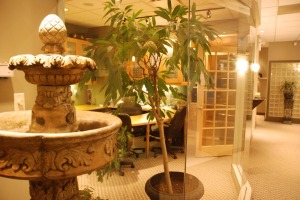 At Welcome Smile we realize that choosing your Dentist can be a little like choosing a Portrait Artist… possibly difficult and time consuming at first, but with results that will be immensely rewarding for years to come. We have a reverence and respect for the beauty that is found in nature and a passion for simulating that beauty. We have a commitment to returning your trust with energy, skill and artistry. Our extensive knowledge of the highest quality of materials and the latest technology available will assist you in attaining the most desirable and elegant outcome. We are committed to your ultimate satisfaction and excellence. All of this… completed with comfort and courtesy.
To accomplish this, we use our aesthetic skills and sensibilities to sculpt and craft your current smile into a beautiful new smile. Welcome Smile's facilities allow our experienced, professional team to perform all of your treatments in one setting – and in most cases, completed in one visit. Welcome Smile also provides the follow-up care to help you maintain and ensure long-term health through regular check-ups and regular visits with our skilled Hygienists.
Welcome Smile is ready to provide you with Incredible Smile Makeovers, Teeth Whitening, Dental Implants, as well as regular Cleanings, Checkups and Hygiene Therapy – all in the same comfortable location. Dr. Kellen Smith and the Welcome Smile Team are here to assist YOU with your dental health goals!

---
At Welcome Smile Dental we are Always Welcoming New Patients!
Call Us at (403) 261-8855 to book your appointment today!