Welcome Smile Hygienists
Meet Our Dental Hygienists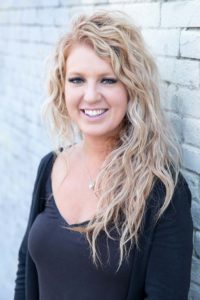 Tiffany – RDH
I've been a hygienist now for 7 years and I love it!  Born and raised in Calgary, however I completed my hygiene training in Toronto.  What I find so amazing about this job is seeing the same patients regularly and really getting to know them personally. Outside of work I'm usually spending time with my rescue dog, BOB, as well as friends and family.  I love travelling to new exotic places and trying restaurants from around the world.  I hope we can share some good stories when we meet.
---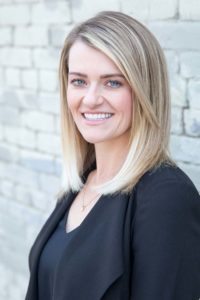 Bailey – RDH
I am honored to have joined the exceptional team at Welcome Smile. I am a registered dental hygienist, having graduated from Toronto College of Dental Hygiene.  I take pride in being gentle and effective. My goal is that all my patients feel comfortable and confident knowing that I am providing the best care possible.  I love spending my free time with my husband and our dog Kensie, my family and friends.  I enjoy a healthy and active lifestyle, spending the majority of my time outdoors – travelling, fly fishing, backpacking, and cross country skiing.  I look forward to meeting you and being your dental hygienist!
---
What Do Our Dental Hygienists Do?
Along with the dentist, the dental hygienist is a healthcare professional that is able to offer services after obtaining the proper credentials and registration from the College of Registered Dental Hygienists of Alberta. Dental hygienists work as part of the Welcome Smile Dental team, performing certain tasks that involve direct patient care.
It is important to note that a dental hygienist has to obtain formal training and education before it is possible to be registered. Generally, most jurisdictions require at least a two-year degree in dental hygiene, as well as a number of science related courses as part of the program. Generally, a hygienist will have taken courses that provide background in oral anatomy, pharmacology, nutrition, and periodontology. Perhaps the single most common group of tasks associated with the profession involves preventive dental care. Gum maintenance is often taken care of by the dental hygienist.
Some examples of the duties that may be performed by our registered dental hygienist are: cleanings, engaging in root planning, and in educating the patient in general oral hygiene. One of the most common tasks for the dental hygienist is the administration of local anesthesia.
Expanding the range of responsibilities that a dental hygienist may provide as part of the dentist office staff often means patients are seen and treated more quickly than in times past.
Tiffany & Bailey look forward to meeting you and your family!
---
At Welcome Smile Dental we are Always Welcoming New Patients!
Call Us at (403) 261-8855 to book your appointment today!